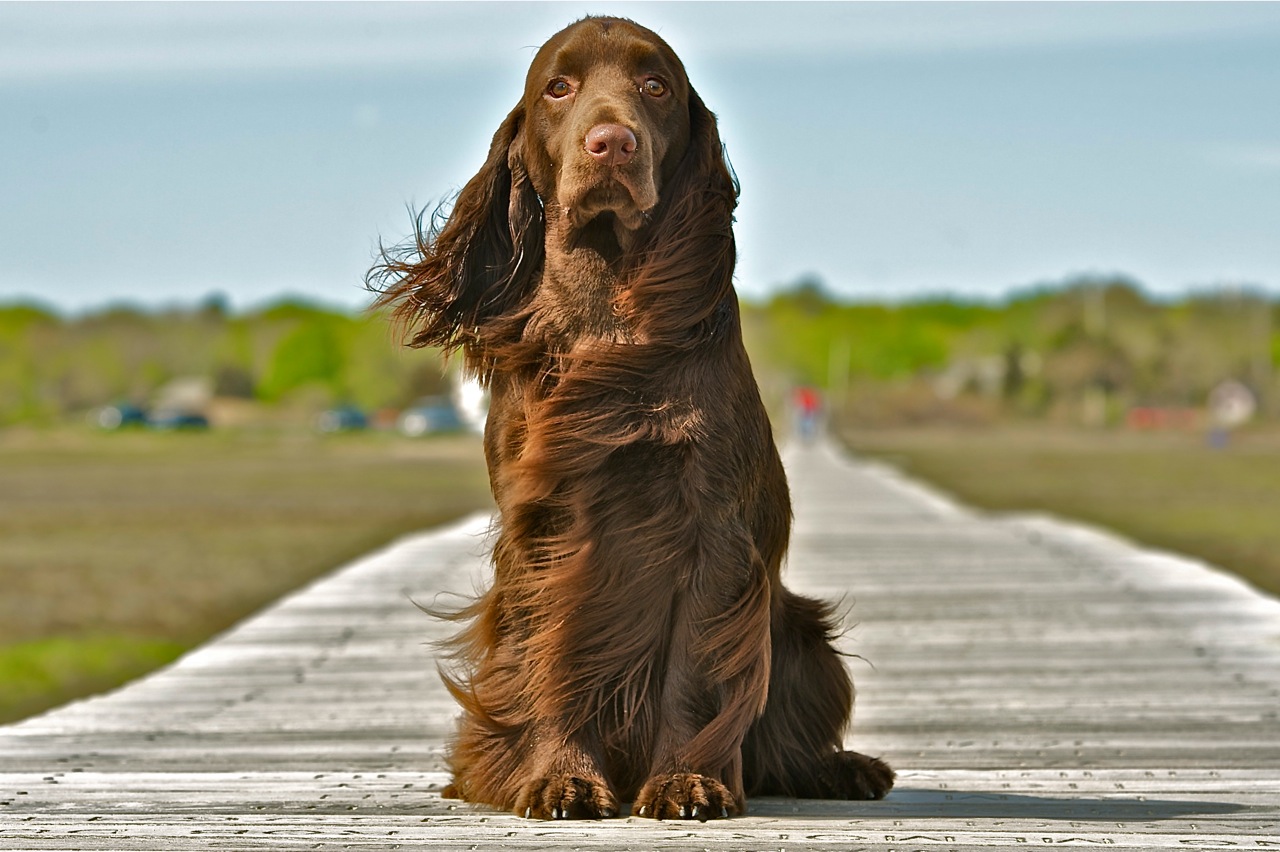 Therapy Dogs International (TDI®) is a volunteer organization dedicated to regulating, testing and registration of therapy dogs and their volunteer handlers for the purpose of visiting nursing homes, hospitals, other institutions and  wherever else therapy dogs are needed.

Read more about Therapy Dog International and what you and your dog can do to help others click
HERE
.

To learn more about various Therapy Dog programs, as compiled by the American Kennel Club, please click HERE.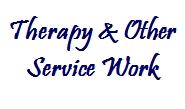 Copyright © 2002-2012 all content, concept, text, and photos to SandsCape Field Spaniels

The docile nature of a Field Spaniel, trainability, and their attentiveness to their people make them excellent candidates for thearpy an/or service work.

SandsCape Field Spaniels is proud to have some of our dogs acting in the following capacities:

Registered Therapy Dogs - Therapy Dog International

Hearing Alert Dog - Owner trained and residing in Rhode Island

Anti-Axiety Dog - Emotional Support dog

Multiple Therapy Dog Nursing Home Visitor/Volunteers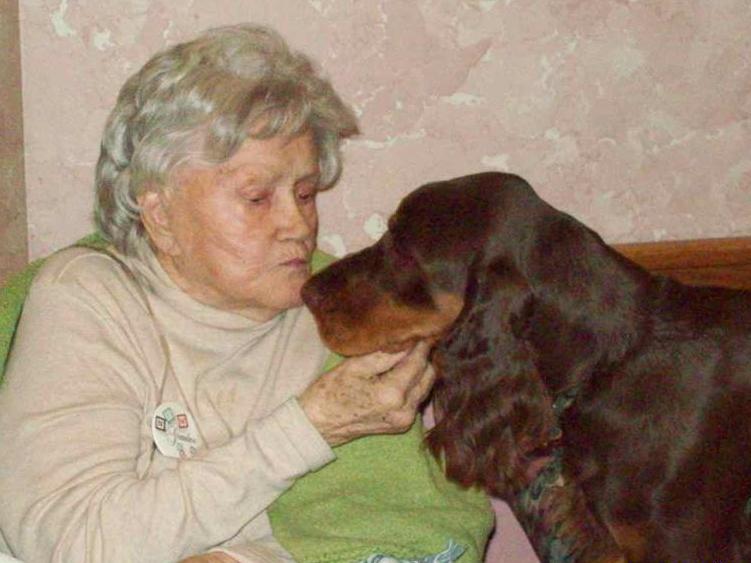 KISS

CH SandsCape Twice on the Balcony

Pictured here is "Kiss", and she is living up to her name at one of her regular nursing home visits with a kiss from a resident.  Kiss was bred here at SandsCape and is owned by Brenna Spencer of Mancos, Colorado.